Back to work
Standing Up For True Music
Bringing to life an authentic brand purpose
Client
What we did
Global Creative Lead
Our partners
Blood
MOFILM
VidMob
the55
The Challenge
Ballantine's is the #1 whisky in Europe but in contrast to the category norm, they have a younger more progressive positioning and audience. To keep up with evolving millennial attitudes they needed to tap into their brand purpose and give it new relevance.
We were tasked with creating a globally curated, but locally relevant campaign that highlighted the brands authentic and active involvement in the True Music scene.
Partnering with the other companies in our group, we created a platform that pulled on the expertise of You&MrJones.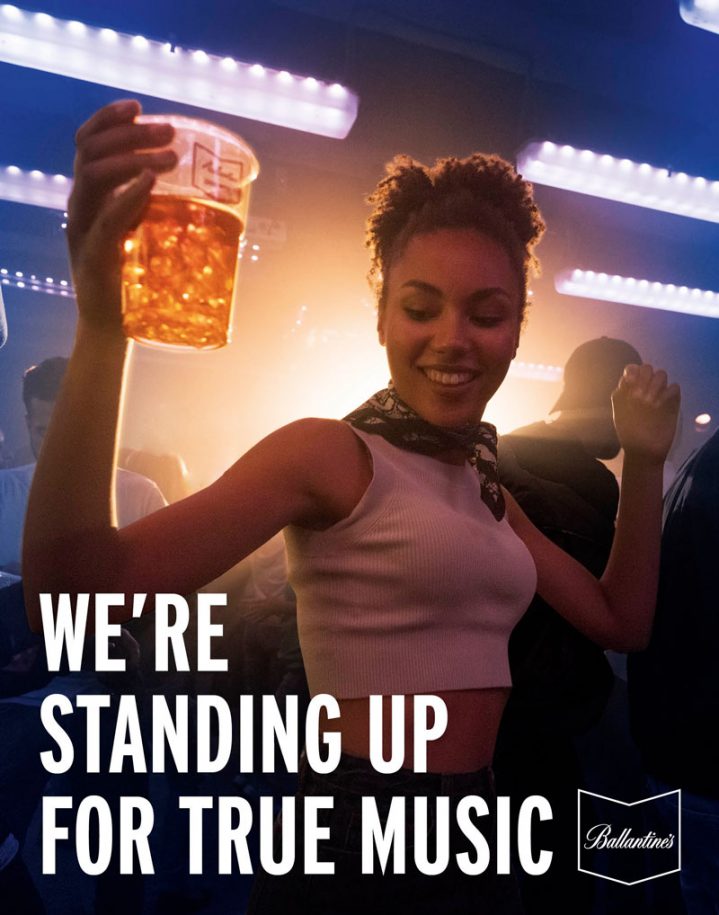 The Idea
Our global insight, born from a strategy devised by Blood, was that artist and fan are on a shared journey of struggle and reward. This lead us to the universal idea and truth that music connects.
We created a global anthem which stood as a manifesto, reaffirming Ballantine's position as Standing up for True Music. 
As the lead global creative agency, we worked with the other companies in You&MrJones to extend this platform even further.
Mofilm created localised versions, dialling up the footage captured in markets to make them market relevant and providing a sell-in toolkit. Vidmob was then used to create further socially optimised adapts, with 55 capturing the results for each market.
Local authenticity at scale
MOFILM tapped into their global creative network to produce a series of music documentaries across China, South Africa and Poland, all with local artists, filmmakers and fans. The footage was also featured in our global anthem film which rolled out on TV and online across 20 markets.
RESULTS
the message is delivered in a genuine and authentic way
the film feels differentiated vs other Whisky brands