Back to work
Sainsbury's
Driving culture and commerce to attract the next generation of shoppers
Client
Awards
Marketing Masters (Gold x2)
Creative Circle (Gold, Silver x2, Bronze)
DMA (Gold)
Creative Pool (Silver)
Cresta (Bronze x2)
It's not easy being a supermarket.
Stuck between the premium upmarket grocers, and the slashed prices of discounters, Sainsbury's finds itself in the "squeezed middle".
To future-proof the brand, we're helping a new generation of existing and potential shoppers engage by producing strategies and solutions for the connected world.
Here are a few ways we help Sainsbury's maintain relevance with these audiences.
Moments of mass cultural impact
Our brand-fame activations aim to give Sainsbury's a welcomed role in mainstream culture, often with the aim of combining mass reach with typically hard to reach audiences.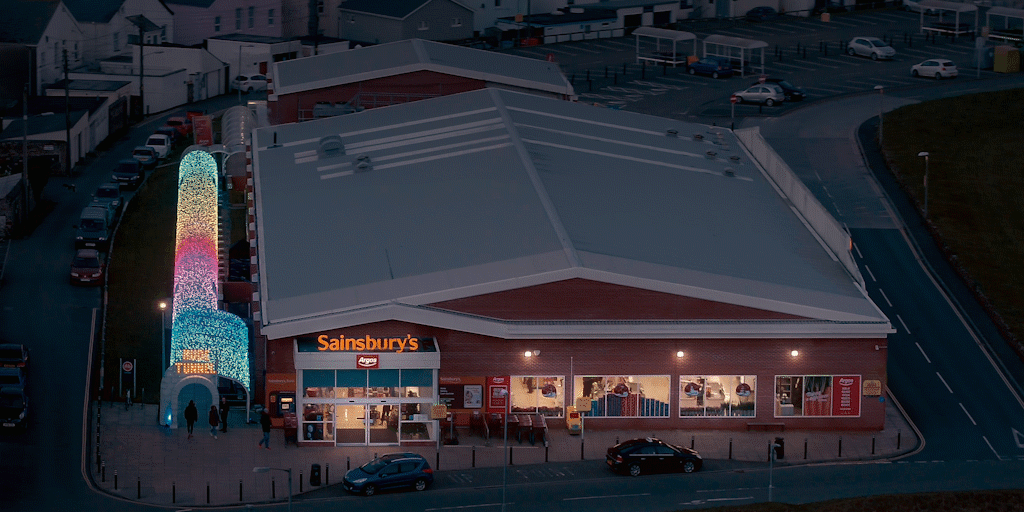 In Christmas 2019 we created a global phenomenon, by decking a plastic tunnel in a carpark with LED lights.
At a time of national turmoil it became bigger than Brexit; trending #1 on Twitter, becoming the most read article on BBC News and featuring on Have I Got News For You and in global press.
For Sainsbury's it delivered a commercial win – sales increasing by +22% in the region – and a the highest SOV of ALL UK RETAILERS competitors in two weeks prior to Christmas.
Audience-first solutions
Utilising the latest in AI listening tools, proprietary Nectar data and cultural trends; our creative solutions generate disproportionate impact and cost-effective conversion. We hyper-target on dietary lifestyles - eg plant-based dining on Instagram - with regular food content making audiences up to 12% cheaper to convert with follow up digital advertising.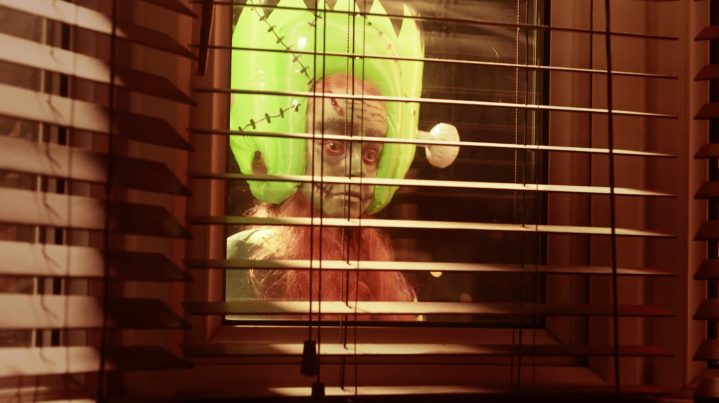 We hit a sweet spot when we went after shoppers without kids – who avoid Halloween because of trick 'o' treaters. We targeted child-free households with a timely reminder to stock up.
It led to the highest engagement of any Sainsbury's film – even Christmas Ads, with an ad recall at 80% higher than category benchmark (14%, vs 8%).
Selling food
At the heart of our ongoing campaigns is the focus on improving the sales we drive. We track on three key measures and benchmark weekly stats.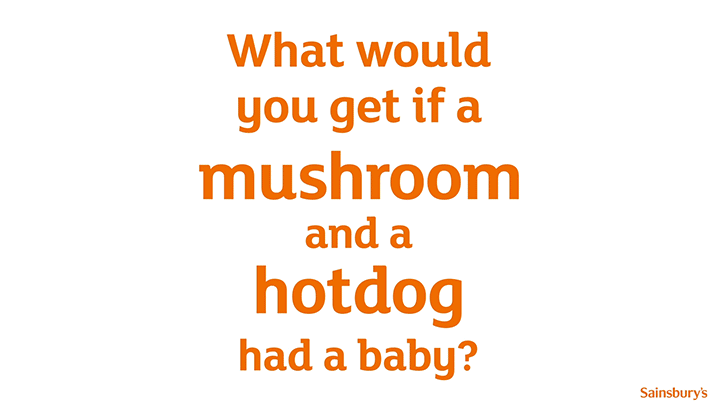 Groceries online had their best Christmas in 2018 with an uplift of 9.3% sale YoY and our Future Brands stories (promo of new unexpected ranges in store) recognised an 11% sales uplift in ROAS.
Some numbers
Views on our Dancing Dads video
sales uplift with our Future Brands promo
sales increase from our Bude Tunnel activation