Back to work
Augmented Reality LEGO Cards
A LEGO first: An augmented reality filter that lets you become a LEGO Minifig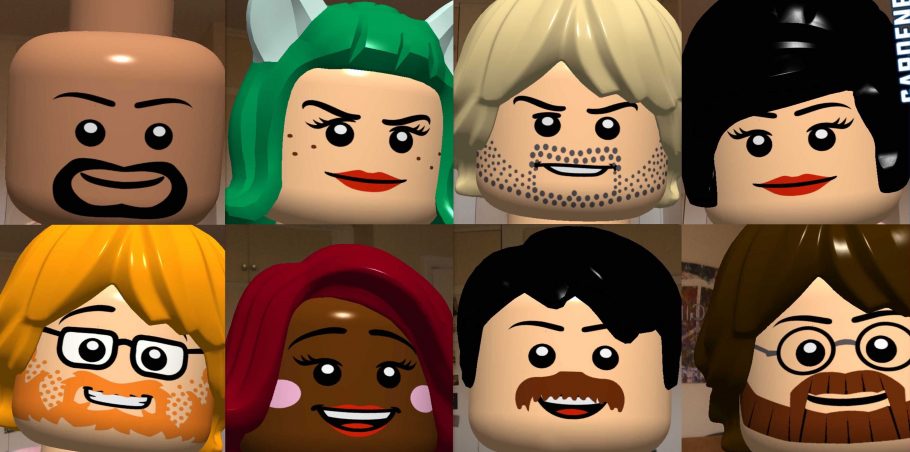 Client
What we did
Augmented Reality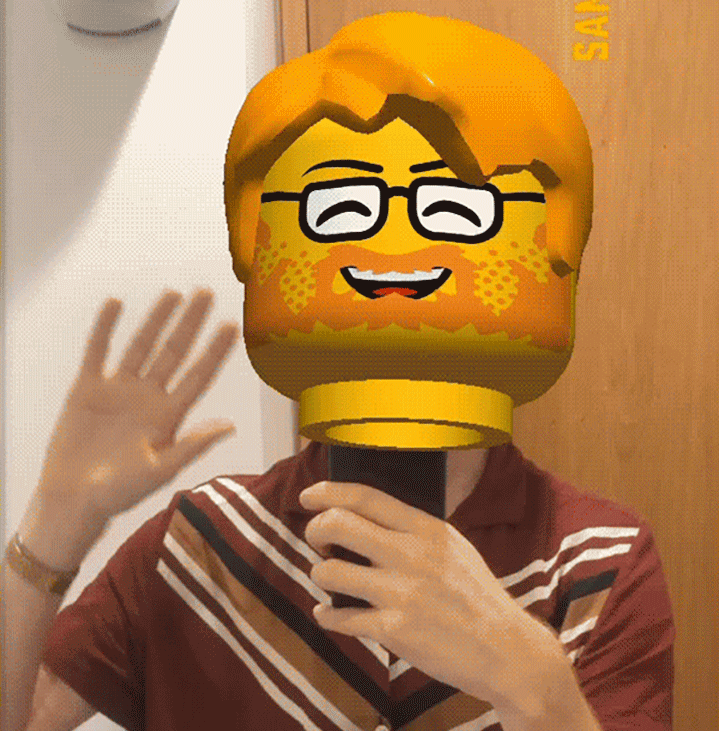 Now in its third year, the Sainsbury's LEGO cards promotion offers 140 character cards to collect. Our brief was to raise awareness of Sainsbury's LEGO 'Living Amazingly' Collectables campaign and to sustain excitement following the launch. We needed to give customers an extra reason to shop at Sainsbury's during the six week period the album and cards are available.
People love sharing their face filters on social, and what could be more share-able than turning yourself into a LEGO character! The perfect tactic to encourage extra reach through word of mouth, it's innately playful and brings to life the fun nature of the LEGO collectables campaign at Sainsbury's.
This is the first time anyone has been able to see themself as a LEGO Minifig in augmented reality.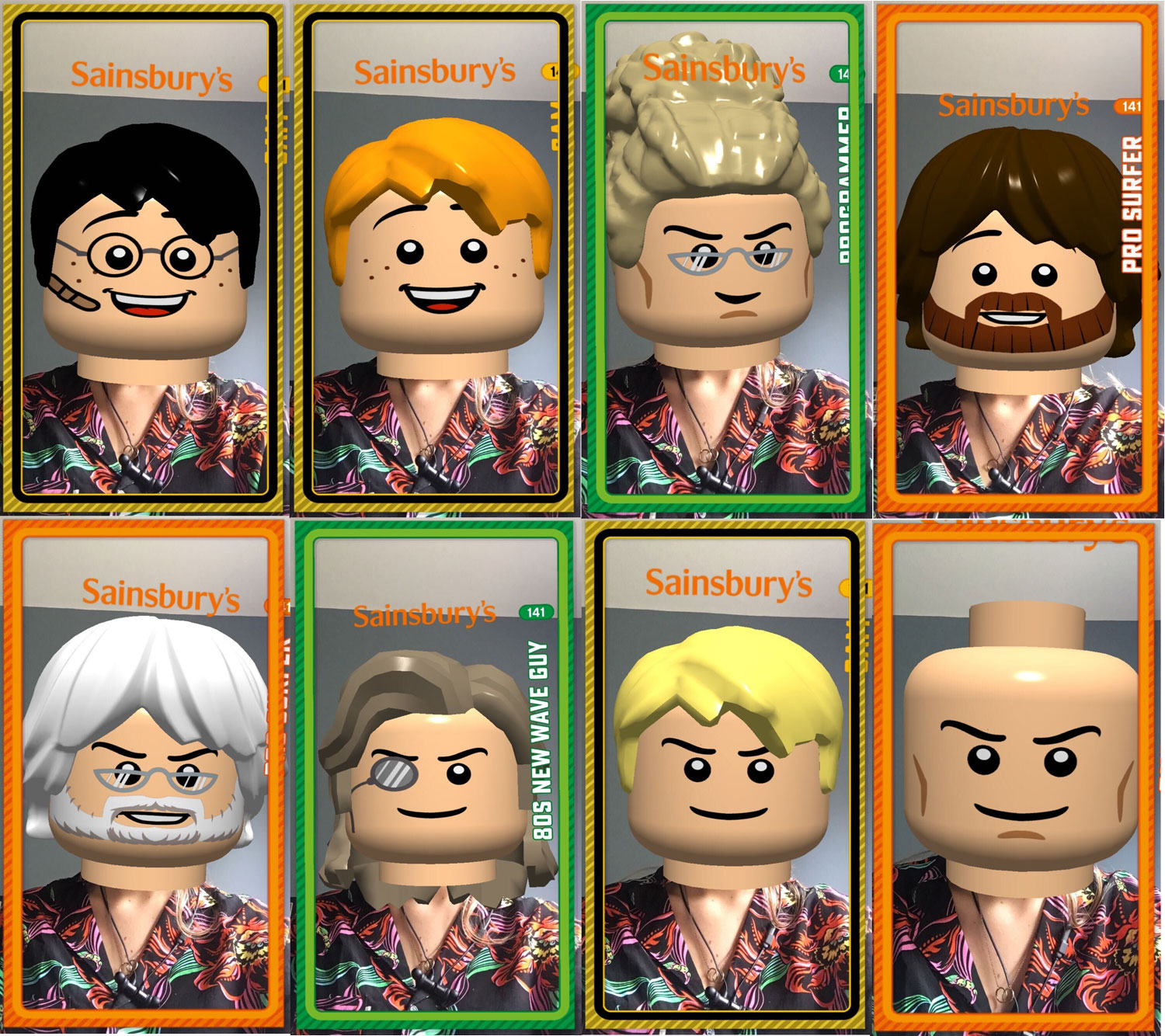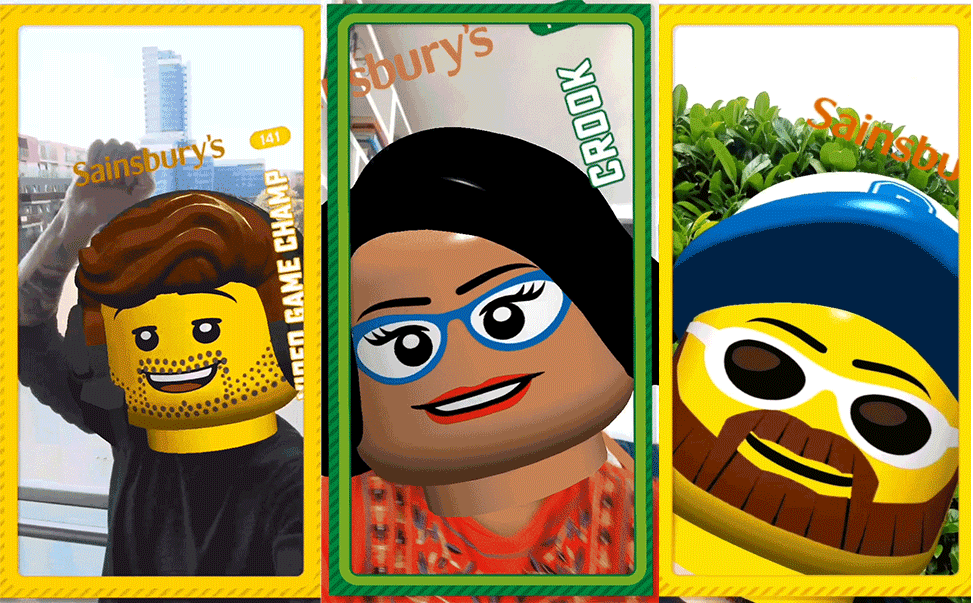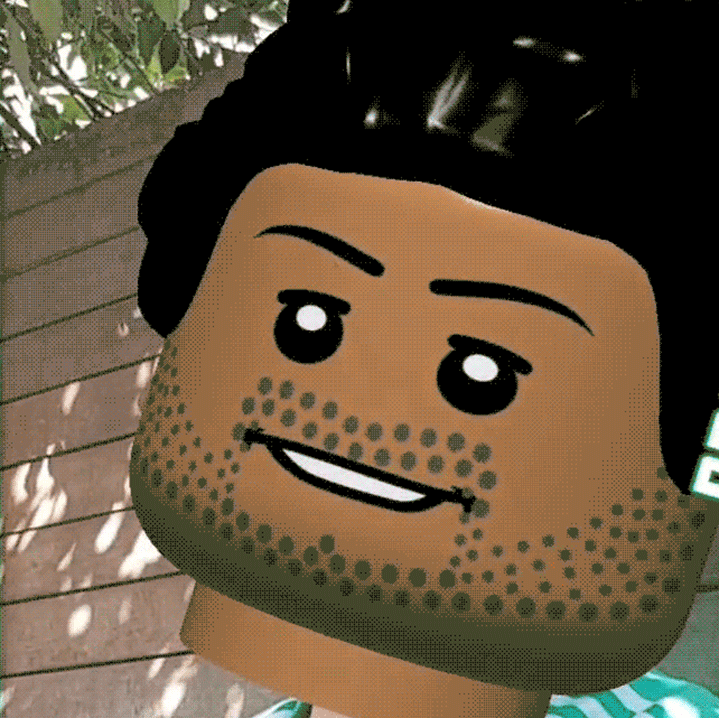 Using a SparkAR camera effect, LEGO fans can create themselves or any wild character they can imagine to digitally join the Sainsbury's LEGO card collection.
Unlike most 'one trick' face filters, this effect offers a deep level of customisable options. LEGO fans can change their hair style and colour, hats, skin tone, make-up, glasses, facial hair or just add butterflies to their face. There are almost 1.5million possible combinations. So you can create an accurate likeness of yourself, or have fun creating wild characters, friends or celebrities.
Once you're virtually wearing your shiny new LEGO head, you can move your mouth, blink your eyes, frown, wink. The face-tracking responsiveness allows you to record video messages and express yourself – it's a bit like having your own LEGO emoji.
And this is all done within a Sainsbury's LEGO card surround that matches the 'Living Amazingly' collectables campaign.