Back to work
Signsbury's
Launching the world's first signing store to celebrate community inclusivity
Client
What we did
Brand experience
Experiential
Awards
Marketing Masters - Winner
DMA - Gold
Creative Circle - Silver
Creative Circle - Bronze
Creative Pool - Silver
Cresta - 2x Bronze
CampaignBIG - Finalist
Drum Social Purpose - Highly Commended
Purpose Awards - Shortlisted
Background
Sainsbury's 150 Days of Community scheme, launched as part of its 150th anniversary celebrations, sees its 185,000 colleagues across the UK given the opportunity to volunteer for a cause they feel passionately about in their local community.
Bath store manager Paul Robertson and his team, including deaf colleague Sam Book suggested making the store more deaf-friendly to help the deaf and hard of hearing community. This provided the perfect opportunity for us to turn what would have been a small event into a huge celebration of inclusivity.
The idea
We changed the iconic sign to Signsbury's overnight and threw open the doors for four days of celebrations, encouraging colleagues and customers to sign with one another.
To facilitate this, a hundred colleagues in the store took part in British Sign Language (BSL) lessons, delivered by local signing school I Can Sign, welcoming customers in sign language – from greeting them at the door, asking if they have a Nectar Card to even discussing the weather.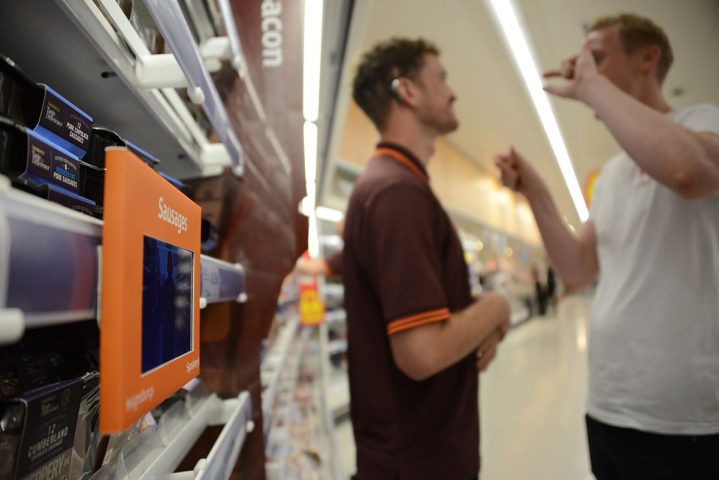 signs that sign
Elsewhere in the store, helpful screens were installed which demonstrated how to sign different words and phrases, including 'milk', 'trolley' and 'bananas', with the hope to encourage customers to get involved in the initiative and walk away from store with some newly learned phrases in sign language.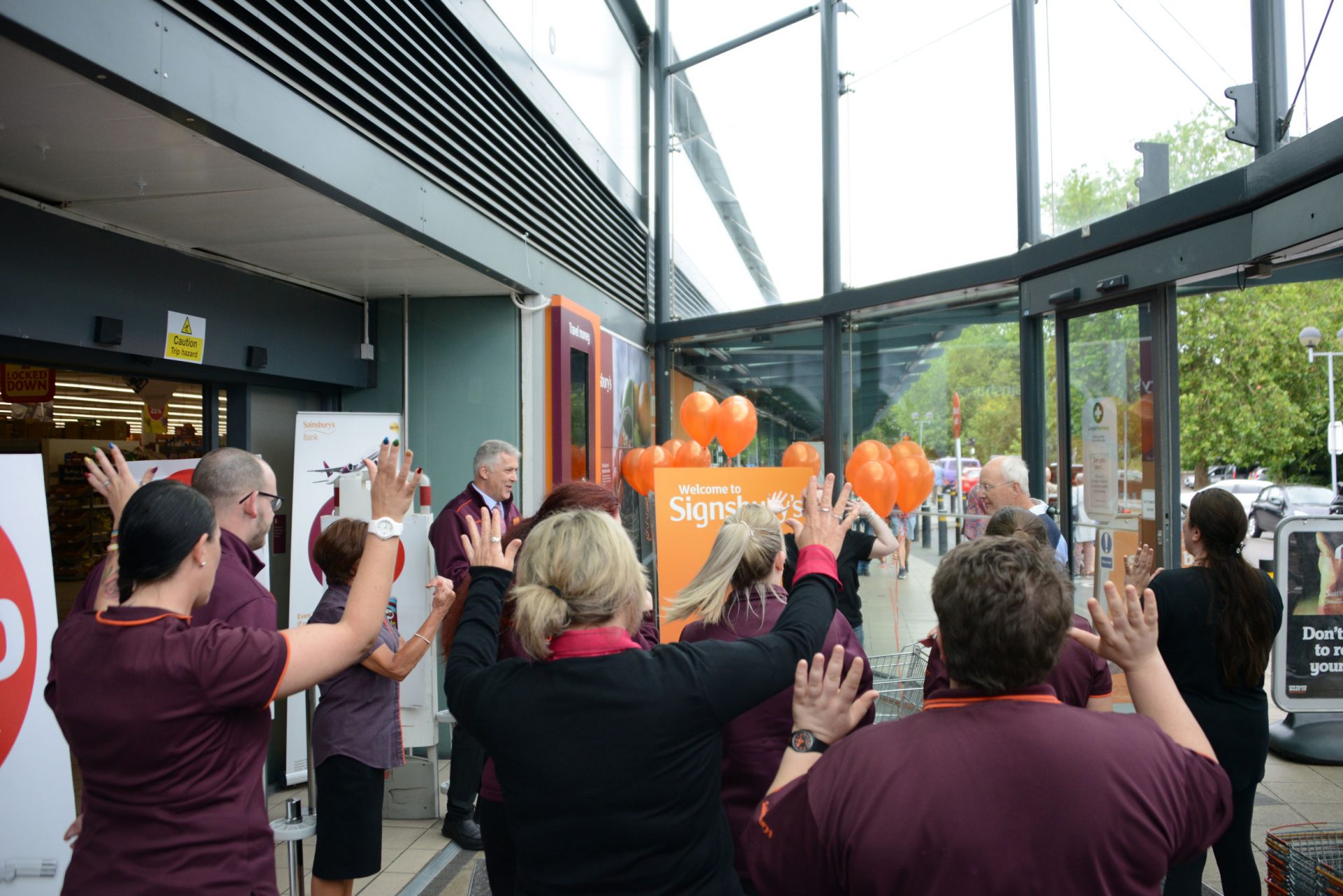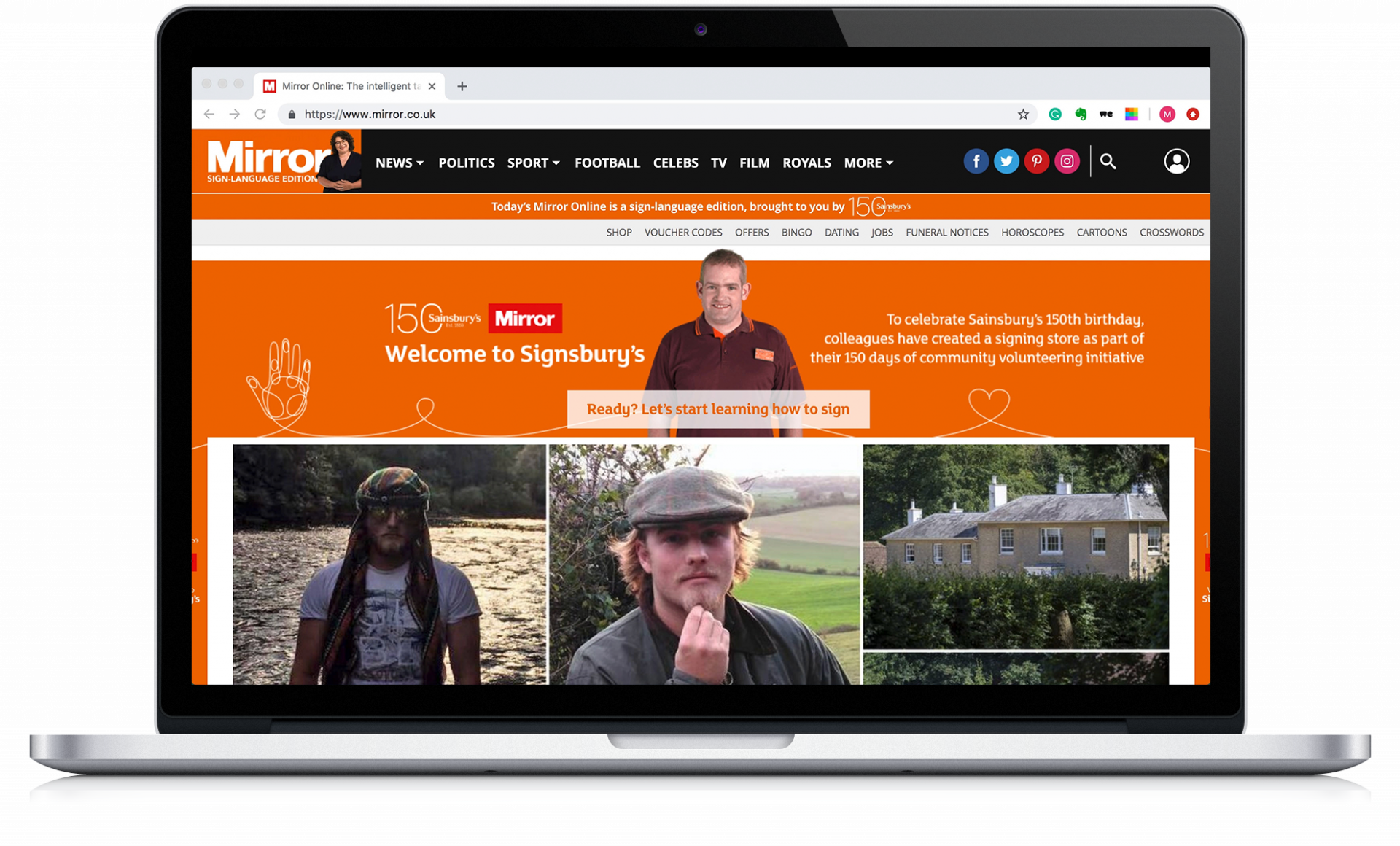 An Oscar-worthy performance
We also enlisted the help of Rachel Shenton, the Oscar-winning actress who famously signed her 2018 acceptance speech, to star in a number of short videos promoting the event with colleague Sam Book.
The response
PIECES OF COVERAGE WORLDWIDE