Client
adidas x IVY PARK vs Sainsbury's
Beyonce was about to drop 2020's hottest fashion collab. Global fans were poised and ready
But the internet started to point out that the whole collection looked like a UK supermarket's uniform…
A lot like it!
In just 4 hours, Sainsbury's was ready to lean in to give the 'Beyhive' a little poke.
#sainsbey officially dropped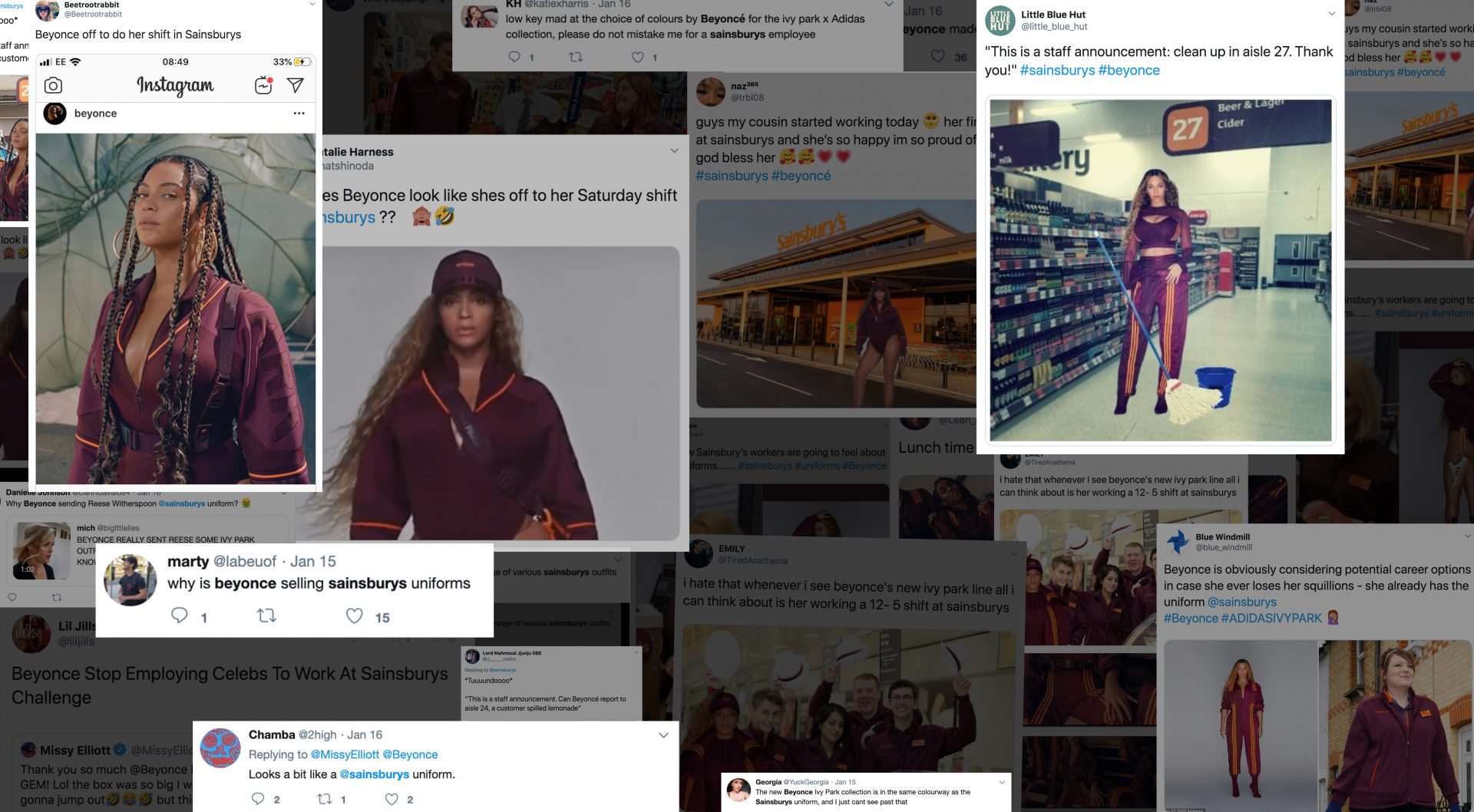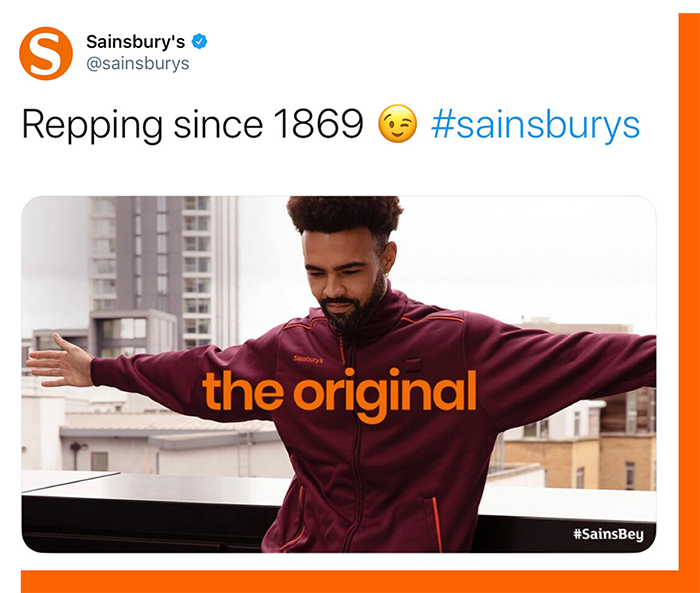 2020's most unlikely beef
Beyonce's loyal superfans 'The Beyhive' were riled. Sainsbury's had accidentally created a beef with this army of dedicated fashionistas. And the media LOVED this improbable clash of worlds
Global coverage hit papers, websites, blogs, social and TV channels…and just kept on…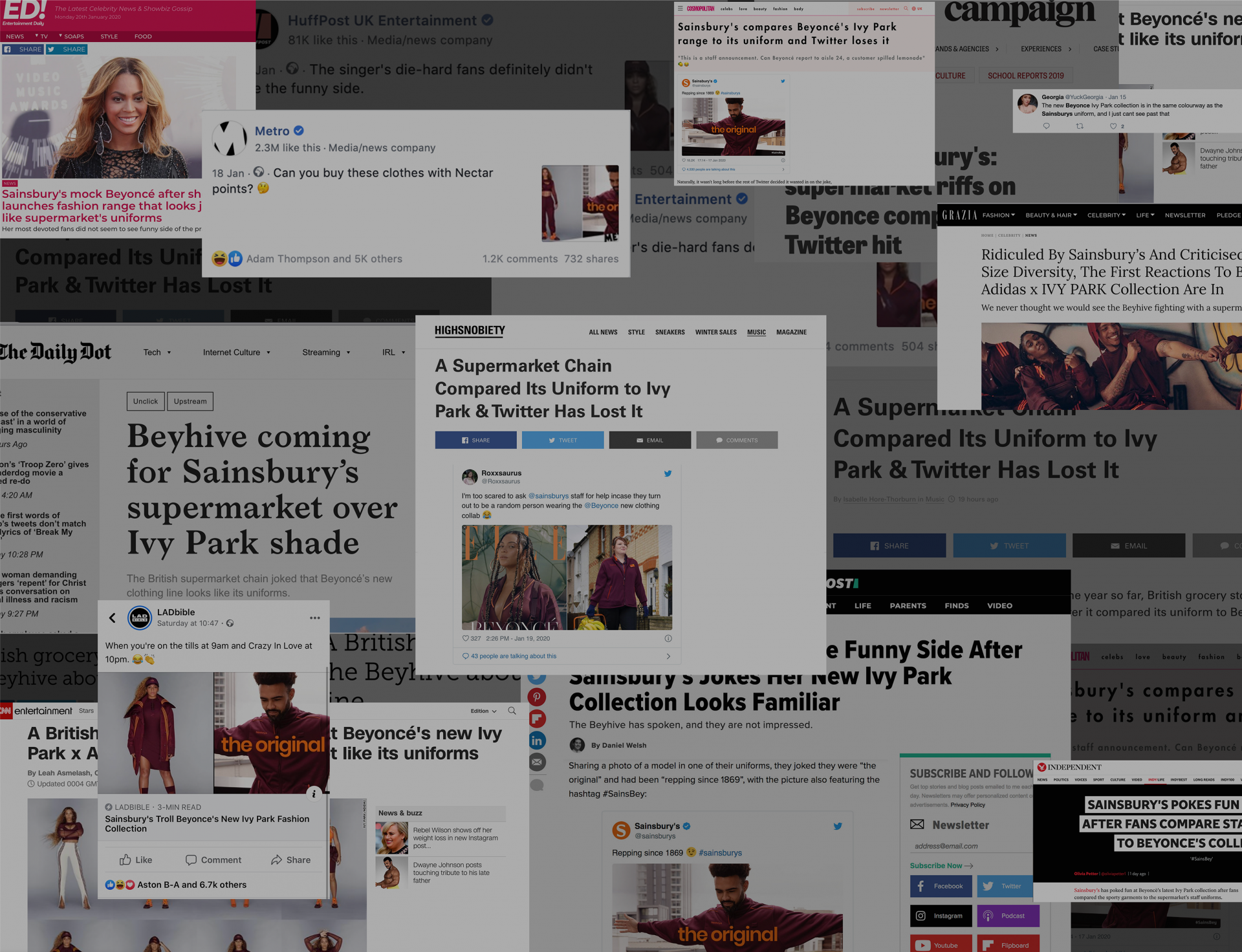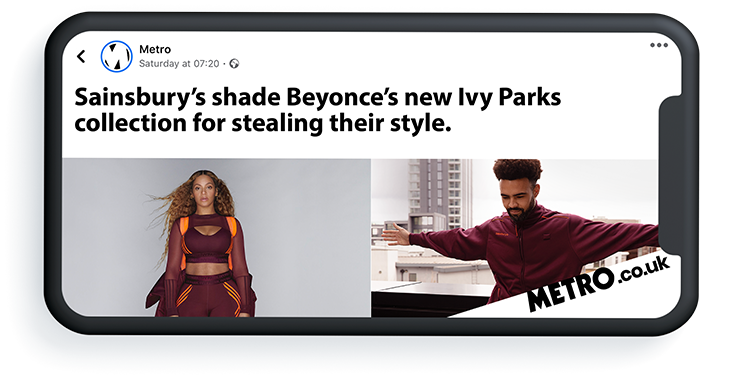 #Sainsbey was Queen Bee of social platforms for a whole week. If you wanna make honey, you gotta poke the Beyhive!
Results
Organic Twitter impressions
Earned Twitter media value