Back to work
Where to, Britain?
Building brand trust through entertainment
Client
Campaign
Where to, Britain?
What we did
Branded Entertainment
Content Partnership
Awards
Brand Film Festival - Silver
Drum Advertising Awards
The brief
We were challenged by Uber to build brand trust and humanise the brand. Quite a challenge when the brand had been in the news a lot recently – and not much of that had been good.
While the reality was that hundreds of wonderful everyday social interactions were being played out within Ubers between the people of Britain and their Uber Partner-Drivers, the perception was of a faceless, tech-taxi firm and faceless, alien Drivers.
We needed to bust that myth, and show that Uber Partner-Drivers are ordinary people like the rest of us; warm, likeable, and trustworthy. To add extra spice to the challenge, Uber had their license suspended in London in November 2015 – just as we were kicking off the campaign!
The idea
'Where to' was a platform designed to leverage local stories from passengers and partner-drivers in cities around the world.
Distributed to local markets to drive connection for the brand, its ambition was to lift the veil of mystery and bring to life the Uber experience in a familiar entertainment format that would humanise drivers.
The global platform launched with Where to, Britain running on Channel 4's on-demand service All 4. Accessible through the Uber app itself, the series spanned six five-minute episodes filmed in different cities across the country.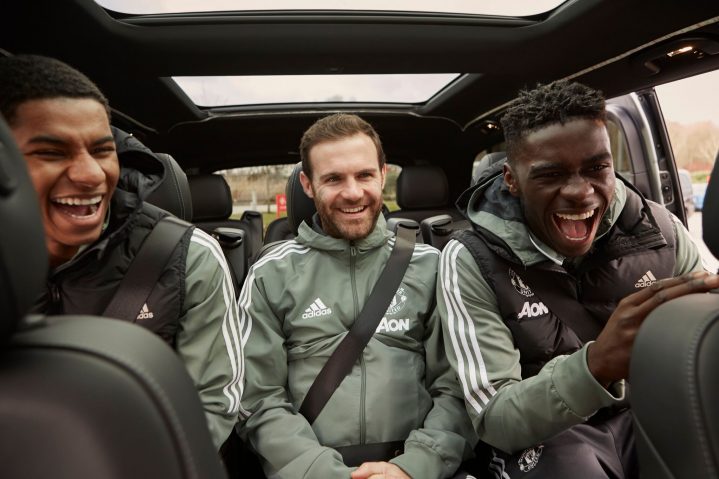 The series is still All 4's number 1 most watched series on content on Youtube
2nd most watched original All 4 content of all time
82% series VTR (75% is All 4's average)
Smashed the Uber's EMEA social benchmarks across the board
WTB campaign is among the top 3 EMEA brand campaigns for Uber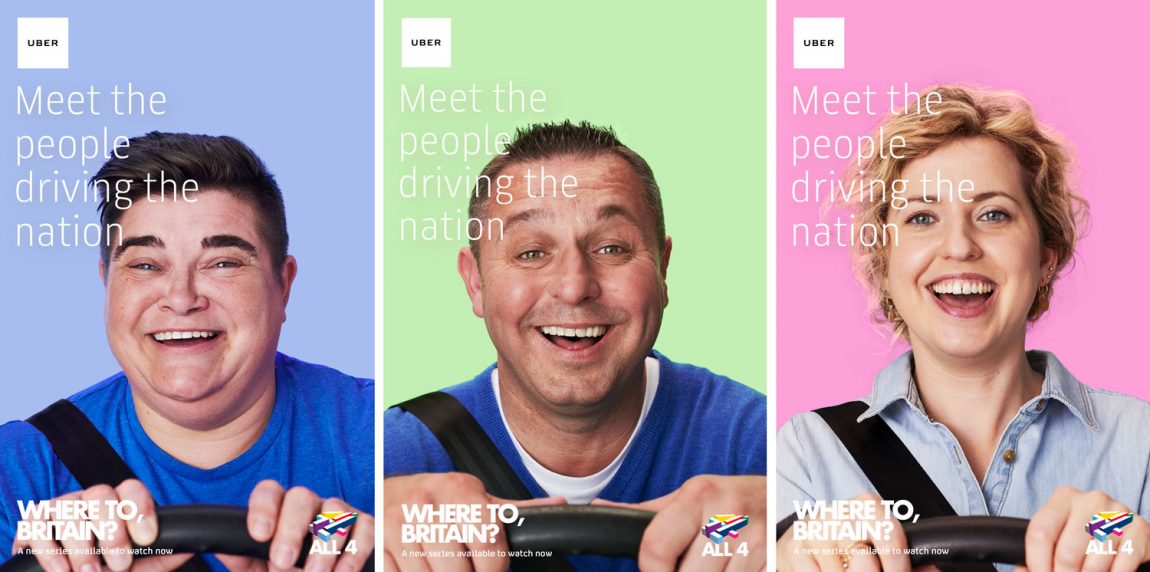 "We are really proud of this campaign. Where to, Britain? has helped change people's perception of people driving for Uber, helping us start to rebuild trust in the brand and service. We love the fact we have achieved this by showing, not telling people how great drivers are. The good news is that we have seen the right metrics start to move ('Uber is safe', 'Uber has trustworthy drivers', 'Uber is a brand I trust'), which is in large part down to the success of this show, along with the other broader efforts we are making as a business. Gravity Road should be just as proud – they have been excellent pioneers and partners throughout".
– Mark Paterson, Head of Marketing Uber UK&I